RECEIVABLES SALES AND SERVICING
GET THE MOST OUT OF EVERY RECEIVABLE
MORE CASH FOR YOUR RECEIVABLES
SALES AND SERVICING
Receivables Sales
If you have consumer, commercial, or medical receivables on the books, East Bridge can monetize them for cash. East Bridge's network has the ability to purchase performing, non-performing, and even charged off consumer receivables.
Receivables Sales Requirements are as follows:
For new or performing consumer receivables, a minimum of $250,000 total principal balance.
For non-performing or re-performing consumer receivables a minimum of $1,000,000 total principal balance.
For charged-off consumer receivables (bad debt), a minimum of $10,000,000 total principal balance.
Many factors go into evaluating a consumer accounts receivable portfolio. Those factors include the structure of the loans, including term, APR, remaining balance, and payment history. Other factors are important such as the type of contract or loan agreement used to create the consumer receivables. The enforceability of law can have a big impact on the value of receivables and the loan document spells out the terms of the agreement. If the loan document does not meet the necessary state and federal requirements and contain the proper legal verbiage, it can make it difficult to collect, thus lowing the overall value of the loans or receivables.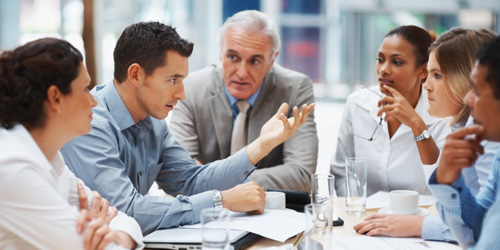 Receivables Servicing
Many of our clients elect to do a portion or all of their consumer financing in-house. In-house financing can be a great way to increase revenue and profits with little risk if structure properly. We start by assessing your needs and determining the different ways you would benefit from an in-house program. Whether its earning interest on consumer purchases or creating a financing avenue for individuals that do not qualify for your outsourced programs, in-house financing can produce terrific results.
Proper Structure and Management of the Program are Crucial to Success of an receivables servicing program. East Bridge Funding works with the best billing companies and accounts receivables servicing companies in the nation and will create the best plan of action for creating a program that is easy to use, minimizes risk, is attractive, sustainable during the short and long term, and creates receivables that can be easily marketed and sold. We accomplish this by using the right combination of APR, type of loan used, the right servicing platform, and loan qualifications.
East Bridge In-House Loan Programs Can Provide the Following:
Ability to Accept Payments online
Detailed reporting of all receivables
Reporting available on a real-time basis
Both Soft and Hard Collections
Ability to accept EFT payments or automatic debit
You earn the interest
Increased cash flow